One of the biggest complaints that WhatsApp users have with the platform is that it doesn't allow them to send images in good quality to others. It doesn't matter if your phone boasts of a 64MP camera or a 108MP camera, when you choose to share that image via WhatsApp, it is going to get compressed. But that is probably going to change soon as the instant messaging app WhatsApp may soon allow its users to send high-resolution images.
This was spotted by WABetaInfo — the online channel that tracks the changes and upcoming features of the Facebook-owned app — on the Android beta version of the app 2.21.14.16.
How will sharing of custom images work on WhatsApp
According to the image shared by WABetaInfo, users will get the option to select the quality of the photo that they want to share. As part of this, they will get to choose from:
Auto (recommended)
Best quality
Data Saver
'Auto' will be recommended by default. The 'best quality' will be the high-resolution support that according to the screenshot will send a larger file size and may take longer to send. Lastly, there will also be a 'data saver' that will compress images before sending them.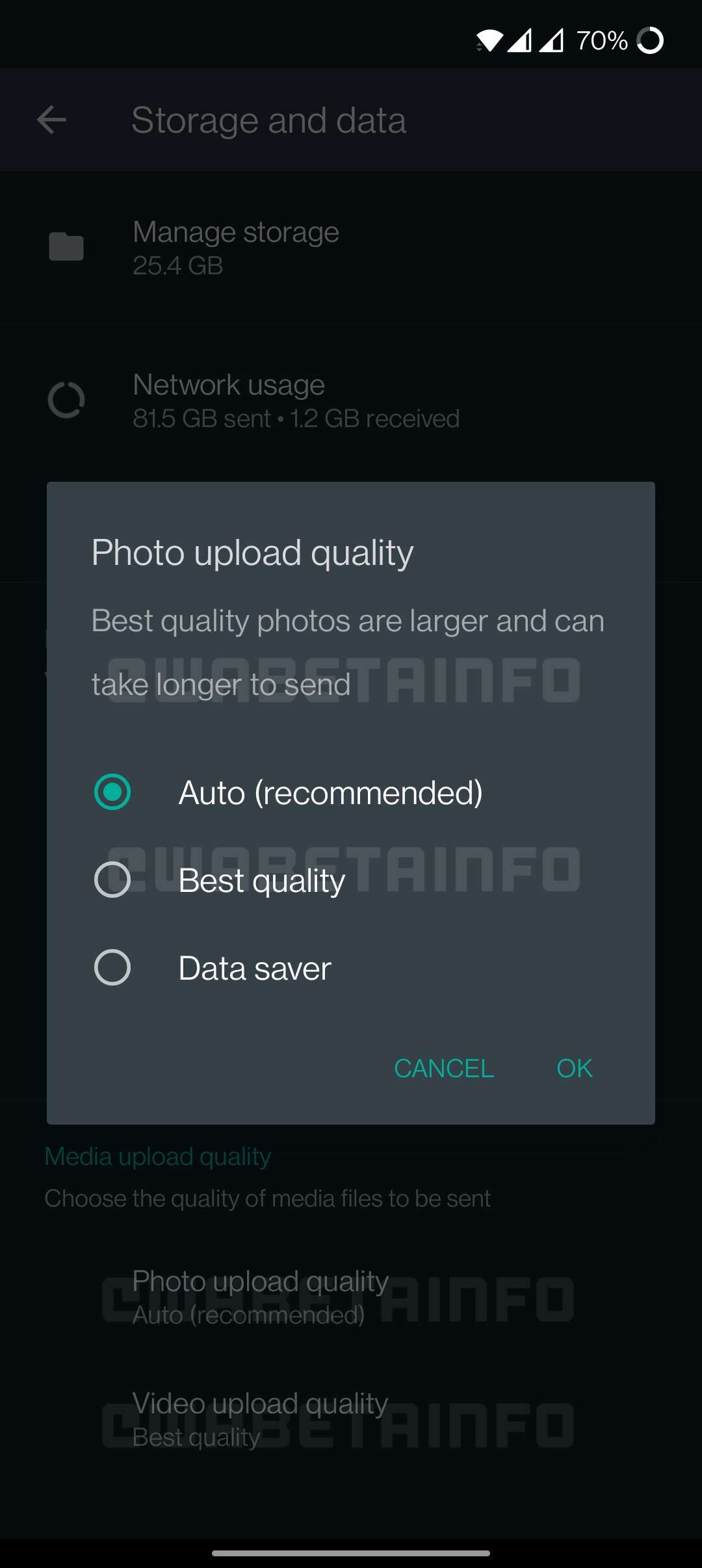 How will this feature help WhatsApp users
This feature could allow users to have more control over which images they may want in high resolution and which they want in low-resolution.
Another thing that this feature will help in is reducing the size of the overall WhatsApp backup. This will in turn help in saving space in Google Drive (in the case of Android phones) or iCloud (in the case of iPhones).
When will WhatsApp rollout this feature
WhatsApp claims that this feature has been spotted in the Android beta version of the app 2.21.14.16, but is currently under development. It is likely to be rolled out soon.

timesofindia.indiatimes.com