It has been known for a while that WhatsApp has been working on supporting chat history migration between iOS and Android.
Now, it appears that that won't be all as the instant messaging platform has been spotted with a feature that may offer support for chat history migration to a different phone number as well.
WABetaInfo, the online platform that tracks the upcoming changes and features coming to WhatsApp, has spotted a function that shows that the app will offer support transferring chats to a different phone number.
Expected to be rolled out as a future update, this feature will be available only initially when a user links a new device to their WhatsApp account. This is because the screenshot reads, "You will not be able to transfer later if you skip this step."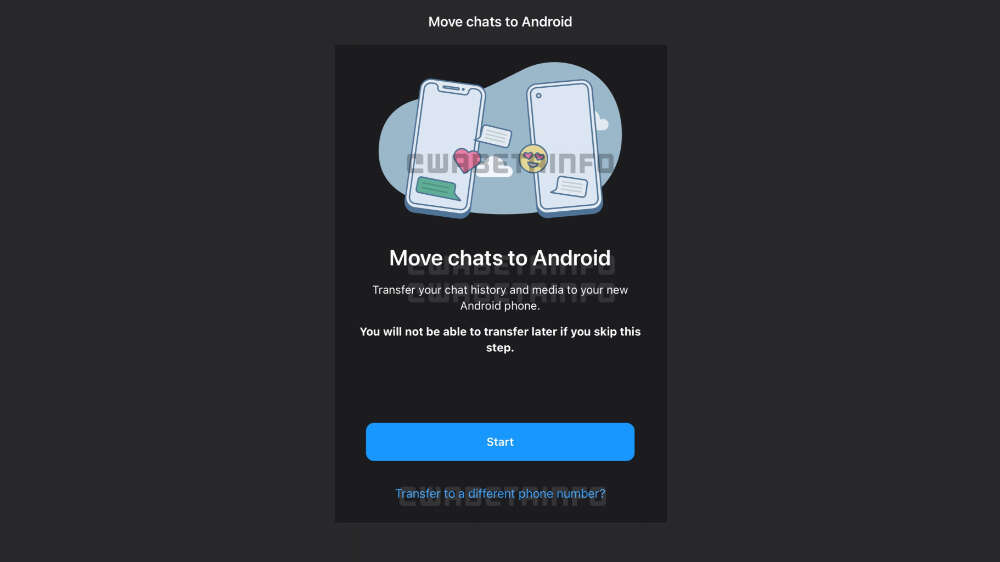 Another thing that the screenshot reveals is that while migrating chats, users will be able to transfer media files too.
As of now, there is no confirmation as to when this feature will be rolled out, however, WABetaInfo suggests that WhatsApp is developing it for both Android and iOS users.
To recall, back in April, it was revealed that a future update for iOS and Android of WhatsApp will enable the possibility to migrate users' chat history. Back then, a screenshot with the title 'move chats to Android,' followed by two options of 'update now' and 'not now' was spotted.
Right now, WhatsApp doesn't allow its users to transfer chats if they switch from iPhone to Android and vice versa.
While the app allows users to backup their chats in Google Drive (for Android users) and iCloud (for iPhone users), it doesn't offer the support to migrate these backups from one device to another at the time of switching the smartphone.

timesofindia.indiatimes.com