WhatsApp-rival Telegram added voice chat support in channels in March this year. The feature allowed Telegram users to send voice messages in channels. Now, the instant messaging platform is rolling out another update to improve the voice chat experience on Telegram.
According to a report by TestingCatalog, Telegram has added the ability to schedule voice chats in channels. The feature is available as part of the beta update that brings Telegram version v7.7.0. It is expected to be rolled out to all users in the coming future. With the new feature, Channel admins will be able to schedule a voice chat.
The report also shares steps on how to schedule a voice chat in Telegram channels. In order to do so, admins will have to tap on the Channel icon and the three-dot settings menu on the top-left.
Here, select the "Start Voice Chat" and then look for the "Schedule Voice Chat" option here. Now, tap on it. Pick a time and date as per the choice and then tap on the button at the bottom to schedule the voice chat.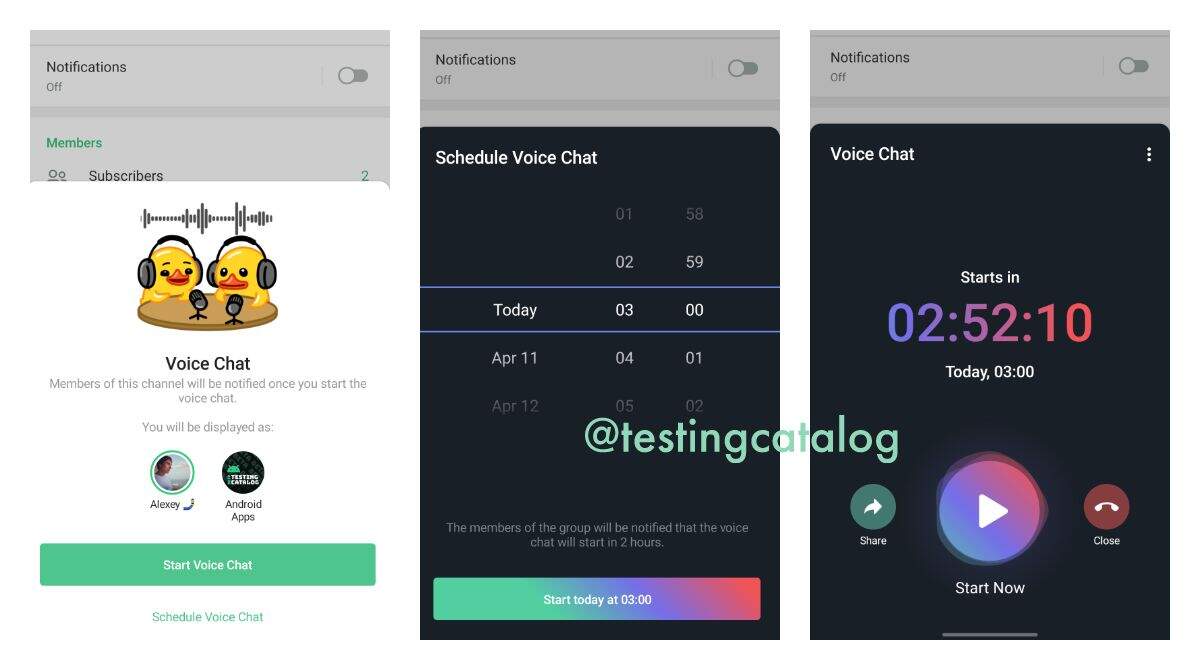 Image Credit: TestingCatalogue
Image Credit: TestingCatalogue
The report also shares a screenshot of the upcoming feature which shows that a notification for scheduled voice chat will appear at the top of the channel with a countdown. It will be visible to all members.
Another change coming to Telegram is that the app could also allow users to change their name and profile description from the voice chat window without closing the ongoing chat. It will also have a link to Telegram Features in the menu itself to redirect a user to the Telegram tips channel.
timesofindia.indiatimes.com