The Galaxy S21 Ultra is a bold attempt by Samsung to balance key features of the S and Note series in one phone. The top-end smartphone in Galaxy S21 series offers best of both. From buyers perspective, S21 Ultra gives them the choice if they really want to have S-Pen support (which they will have to buy separately) or fine with most advanced Android hardware yet. Here are our initial impressions about the S21 Ultra.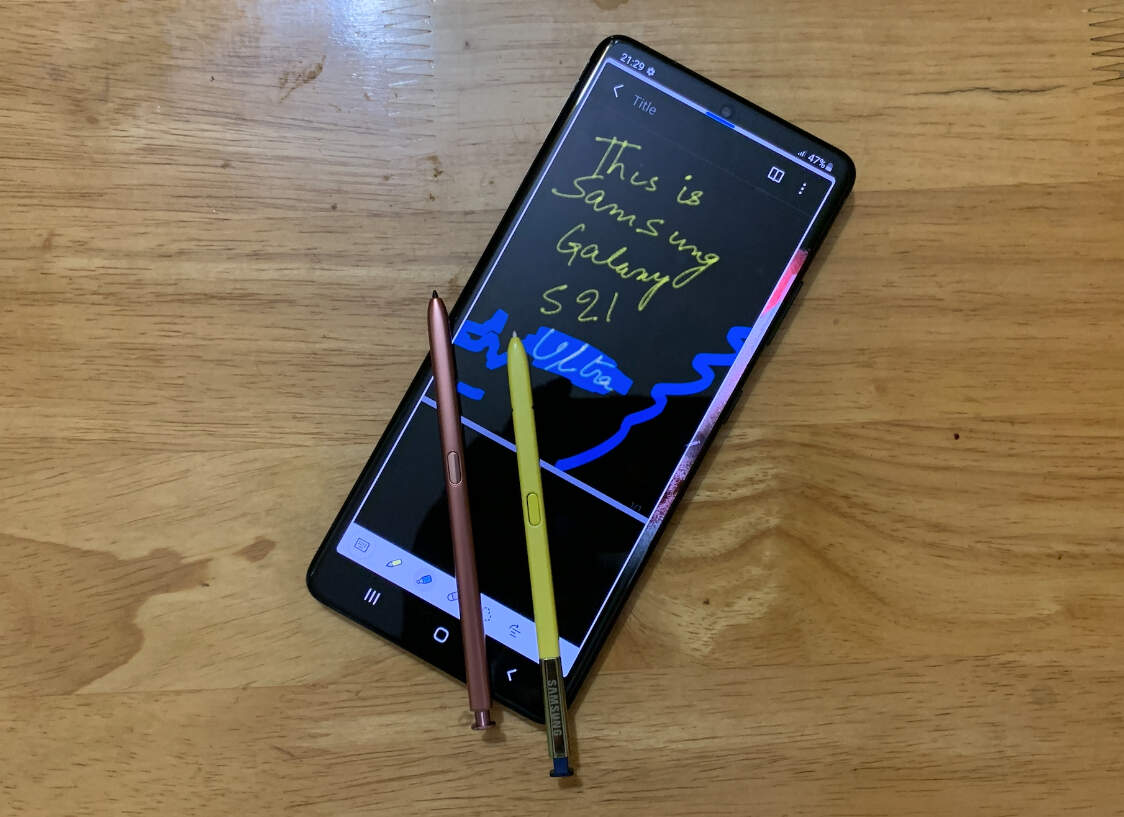 Samsung Galaxy S21 Ultra display and design
Coming to the device, the Galaxy S21 Ultra features a 6.8-inch WQHD+ Dynamic AMOLED 2x display with variable refresh rate of between 10Hz and 120Hz. In layman terms, Samsung claims that this display offers better contrast ratio, colour accuracy and the refresh rate will automatically change between 10Hz and 120Hz as per the content on the screen. There's Corning Glass Victus protection of both front and back. To cut short, this is without any doubt the best display out there on a phone.
The looks of the device totally depends on which colour variant you pick up. The Black variant doesn't look that great compared to the Silver one. The Galaxy S21 Ultra (12+256GB) which costs Rs 1,05,999 comes in both Black and Silver. On the other hand, the Galaxy S21 Ultra (16+512GB) which is priced at Rs 1,16,999 only comes in Black.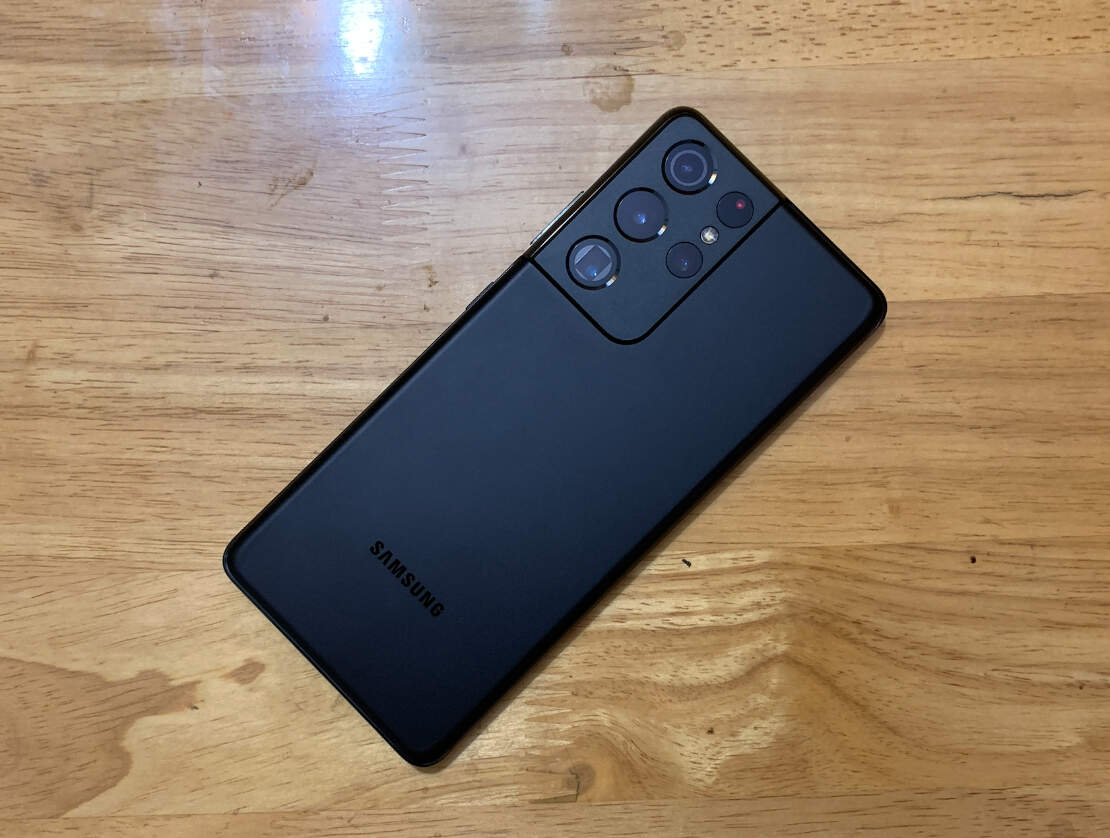 It's a tall and bulky phone, measuring 75.6×165.1×8.9mm and weighing 228 grams. Thankfully, it's slim and you can comfortably hold the massive 6.8-inch display. The huge camera module at the back makes the device wobble and it's a bit sharp around the edges too. The phone doesn't look drastically different from the older S20 Ultra but there are some nice touches.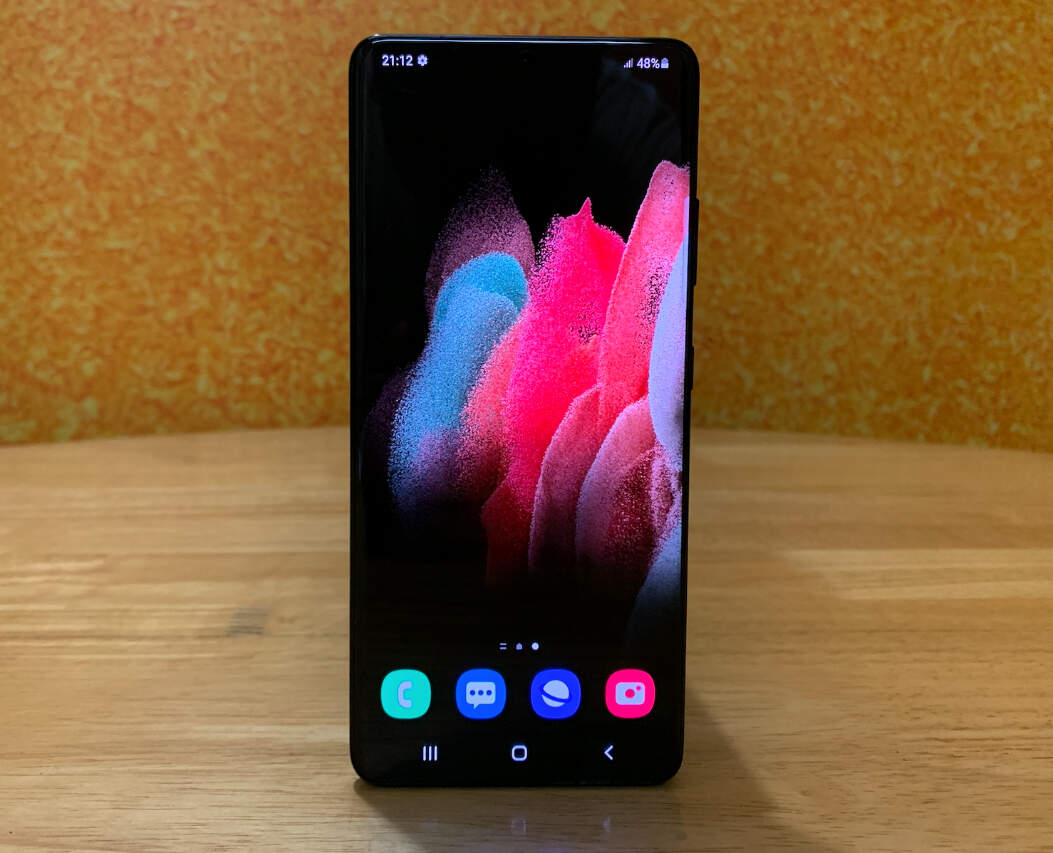 Samsung Galaxy S21 Ultra chipset, 5G and battery
The phone is powered by the latest 5nm-based Exynos 2100 5G SoC, which is claimed to be faster, more power-efficient and has better heat management. During our limited usage, we didn't face much issues. However, recording 8K videos did make the device heat up. We will talk more about this and the overall performance in our full review.
It is available in 12GB RAM+256GB storage and 16GB RAM+512GB storage options. There's a 5,000mAh battery with fast charging capabilities and reverse charging to you help to juice up the battery of other devices.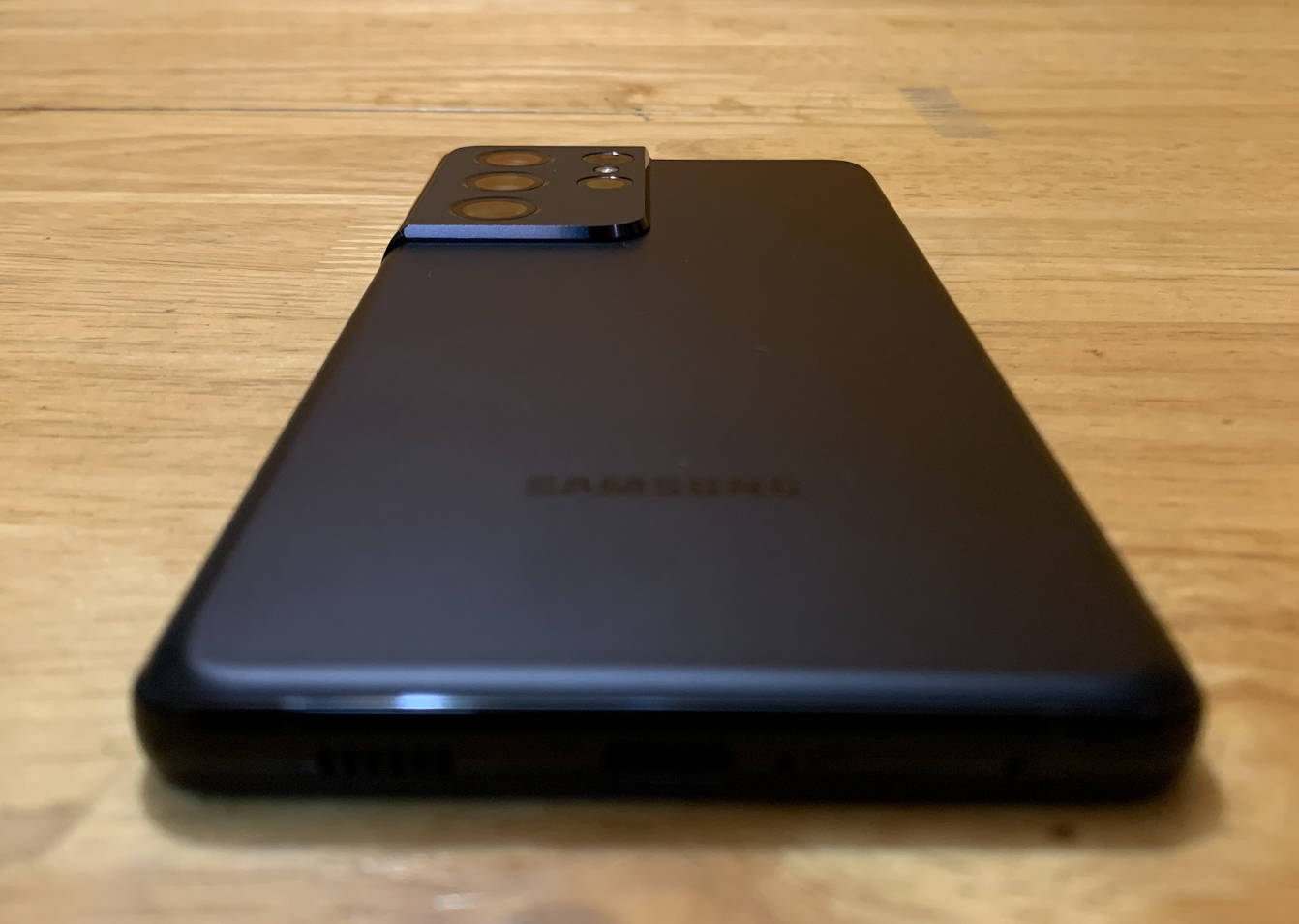 The Galaxy S21 Ultra features 5G support like the other two phones and there's support for Wi-Fi 6E support. Other connectivity features include Ultra-wideband capabilities (UWB) embedded with which you will be able to use your Galaxy S21 device to automatically unlock compatible car doors without pulling out your keys. But this feature is not available with cars in India. With the UWB-enabled Galaxy S21 Ultra and Galaxy S21+, you can also use AR finder to drop virtual messages that let other Galaxy smartphone users know you need help searching for a lost item. There's SmartThings on Android Auto, you can also use your Galaxy S21 Ultra to control smart devices in your home, from your car.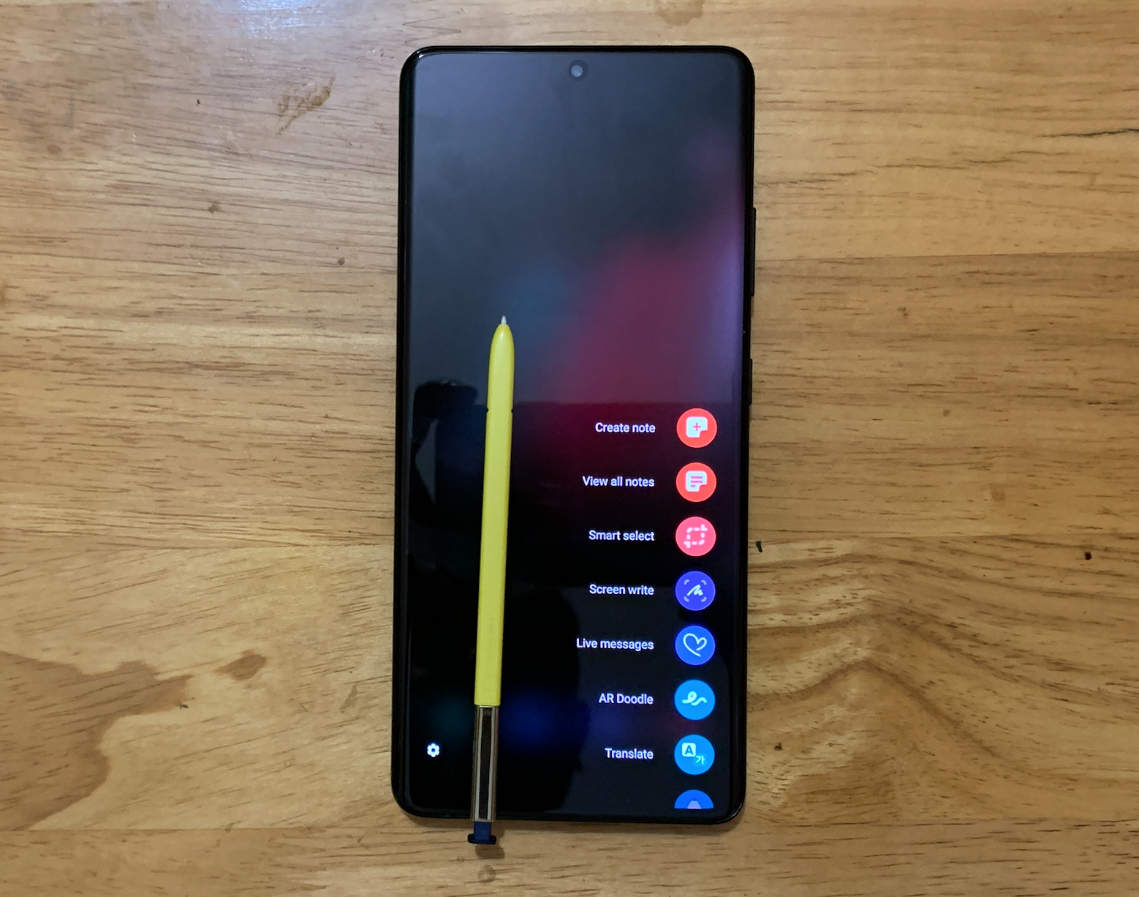 Samsung Galaxy S21 Ultra detailed camera features
The Galaxy S21 Ultra has a quad camera setup with 12MP Dual Pixel A/F Ultra wide, Phase Detection A/F F1.8 wide and two telephoto lenses of 10MP each with 3X and 10X optical zoom respectively. There's 100X digital zoom and laser auto focus. Samsung has introduced a new Zoom lock feature which stabilises photos when you are using high zoom for better clarity. The 108MP resolution is achieved with 12MP (12MP x9) nona-binning technology which claims to improve low-light shots and offer better noise reduction.
The device can shoot great photos and video in good lighting conditions. The 100X zoom is still something that needs to be worked out. Under dark conditions, you would need to tweak settings to get desired results instead of simply relying on Auto mode.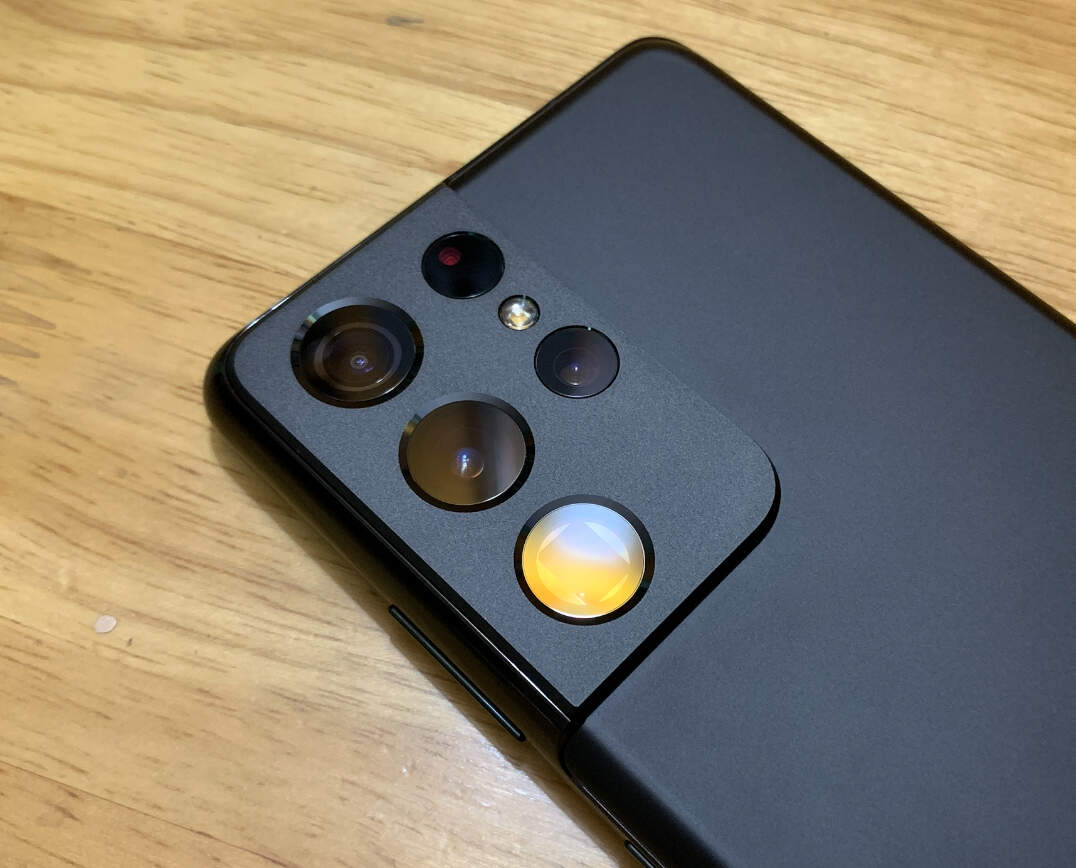 On the front, there's a 40MP selfie camera. The S21 Ultra lets you record 8K videos at 24FPS. After you record 8K, there's a feature called Video Snap which lets you generate stills in 8K resolution from the videos. Also, you can shoot in 4K at 60fps across all lenses including front and rear four lenses. There's a 12-bit RAW file option as well.
New modes include Director's view which lets you record videos from cameras separately including the front camera and improved Single Take. Samsung is extending the ability to record audio while shooting videos on Pro mode via wireless earbuds, USB Type-C mic as well the internal mics.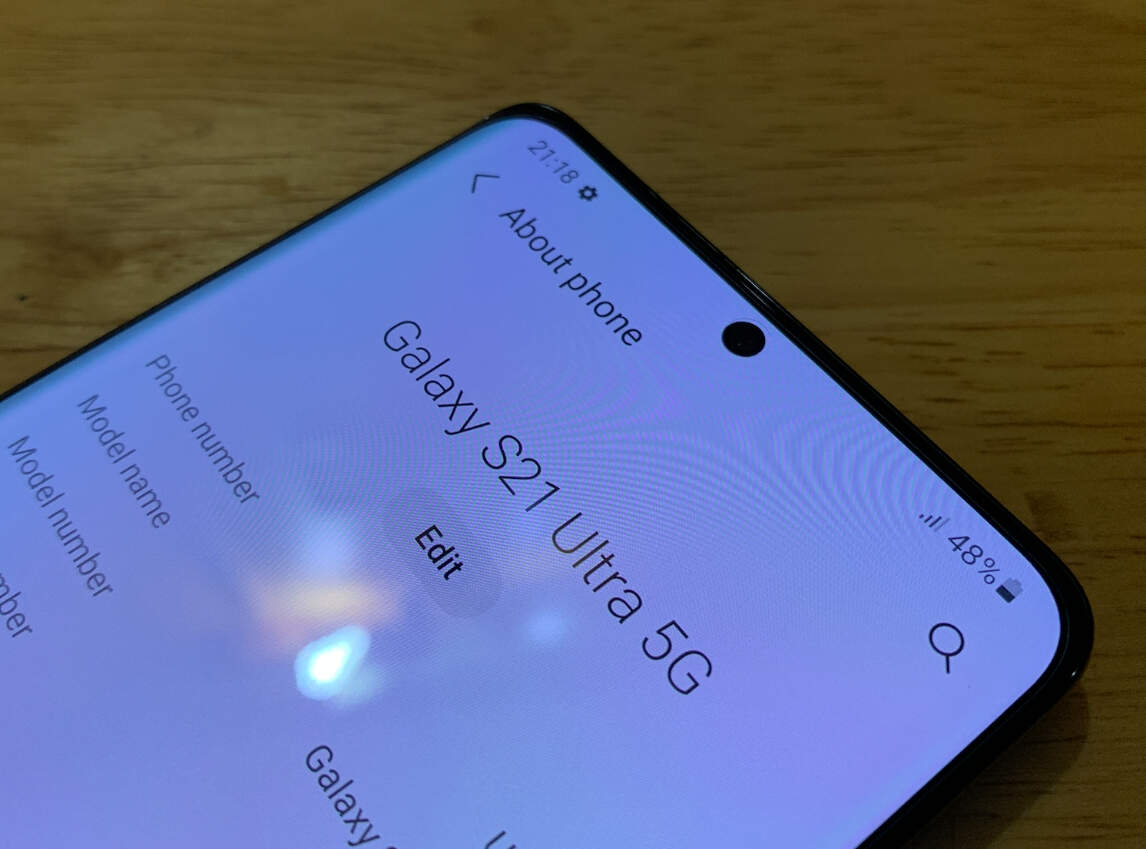 Samsung Galaxy S21 Ultra first impressions
No doubt, it's a feature-rich and the most advanced Android phone out there. You can't ask for anything better. For someone who has not used a Galaxy S or Note series phone, this device will be a huge upgrade compared to the affordable flagships out there. Having said that there may not be too much for people who are already using the recent Galaxy flagships. Also, when it comes to spending over Rs 1 lakh on a phone in India, questions like 'why not buy a foldable Samsung phone instead' can't be ignored.
timesofindia.indiatimes.com