A few things work like clockwork when Apple launches new iPhones and one of them is rival brands taking digs at the Cupertino-based tech giant. This year, Google went a step ahead and brought back a phone — its Twitter account — from the dead to send a message to Apple fans.
According to a report by 9to5Google, soon after the iPhone 13 was unveiled on September 14, a tweet was sent out from the Google Nexus account. The tweet read, "I'd wait for #Pixel6."
Interestingly, the last tweet was sent from the account was on October 16. 2017. That tweet was about trading in an old phone for Google Pixel 2. Since 2019, there hasn't been any activity also. The account, as per the report, has no longer been in use and was made private in 2019 with a banner that directed users to Google's hardware account @madebyGoogle. The report said that the tweet after the iPhone launch had amassed over a million likes.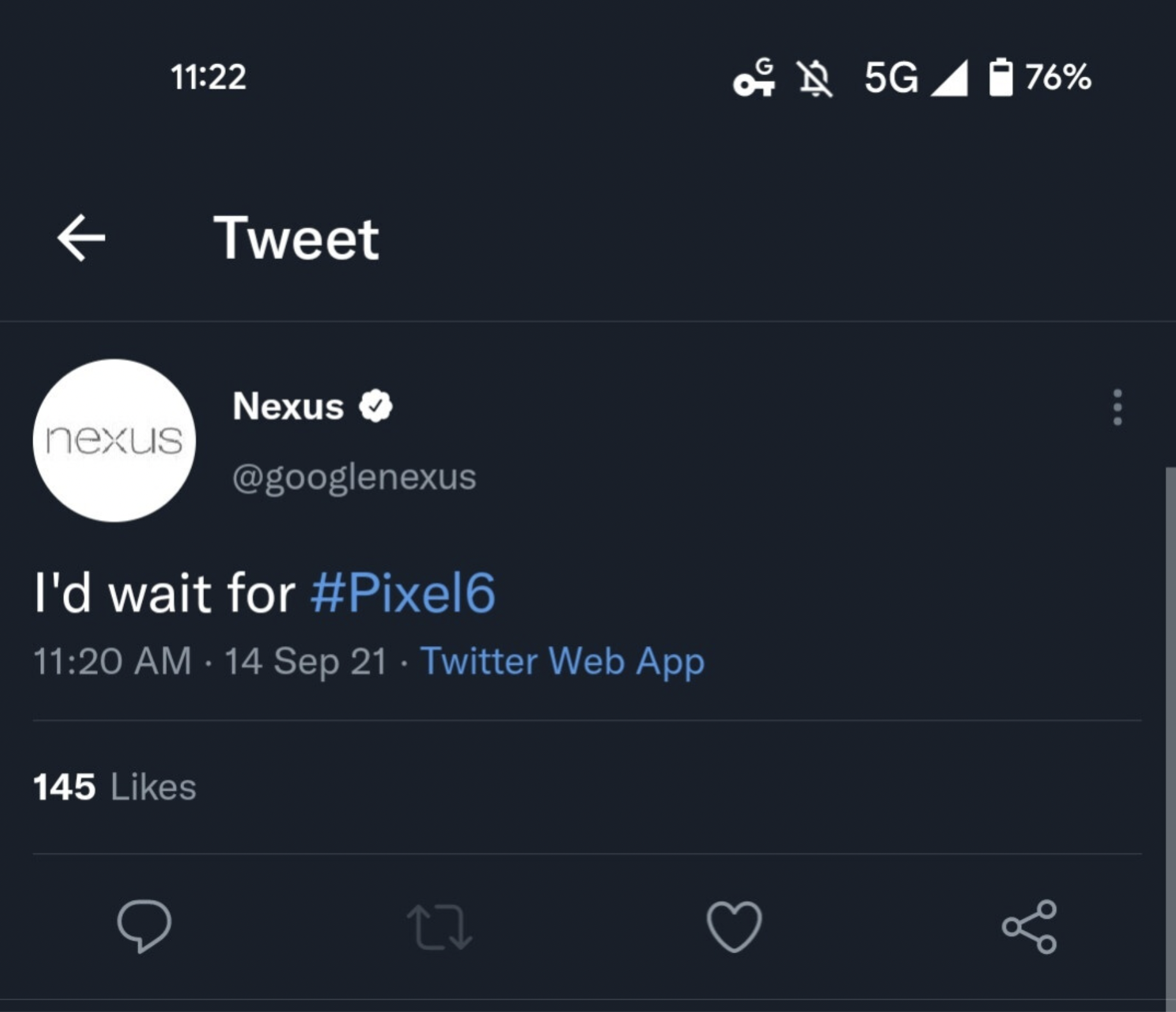 Photo credit: 9to5Google.com
Google's Pixel 6 smartphone is set to arrive later this year and will directly compete with Apple iPhone 13 series in the battle of flagships. Google has already announced that two Pixel phones — Pixel 6 and Pixel 6 Pro, which are expected to be available in October. Apple's four new iPhones have already been unveiled and will go on pre-orders tomorrow in many countries, including India. So the 'wait' for Pixel 6 will be a bit longer.
So far, the tech giant hasn't revealed whether the upcoming Pixel phones will come to India or not. For the last two years, Google has given India market a miss and didn't launch its flagship smartphones. It remains to be seen whether Pixel 6 will come to India or the wait will be an indefinite one. q

timesofindia.indiatimes.com