Truth be told, video calling on Apple iPads hasn't been great for many years now. Apple has continued to use a rather less flattering front camera has relied more on the software to produce good results. That was until the new iPad Pro came out earlier this year. With the new iPad Pro, Apple introduced a new feature called Centre Stage. Here we tell you how this new feature makes you look better on video calls.

What is Centre Stage?
The Centre Stage uses Apple's ultra-wide camera on the iPad Pro and relies heavily on machine learning to transform how users can participate in video calls. What happens is that as you move around, the camera automatically pans to keep you right in the centre of the frame. When others join in or leave the call, the view expands or zooms in. It works quite well and at first is a bit 'freaky' to see but once you are familiar, it really makes the whole experience better.

Does Centre Stage work with Zoom, Google Meet?
Yes, it does. As expected it works really well with FaceTime but there's support for Zoom, Google Meet and other third-party video calling apps.

How does Centre Stage work?
To get started with Centre Stage in FaceTime, simply open the Settings app and tap on FaceTime. Now you will have to toggle on the Centre Stage setting for it to work with FaceTime calls. During a call you have the option to turn it off or turn it on back again. For other video calling apps, you don't need to do turn it on as it worked automatically for us.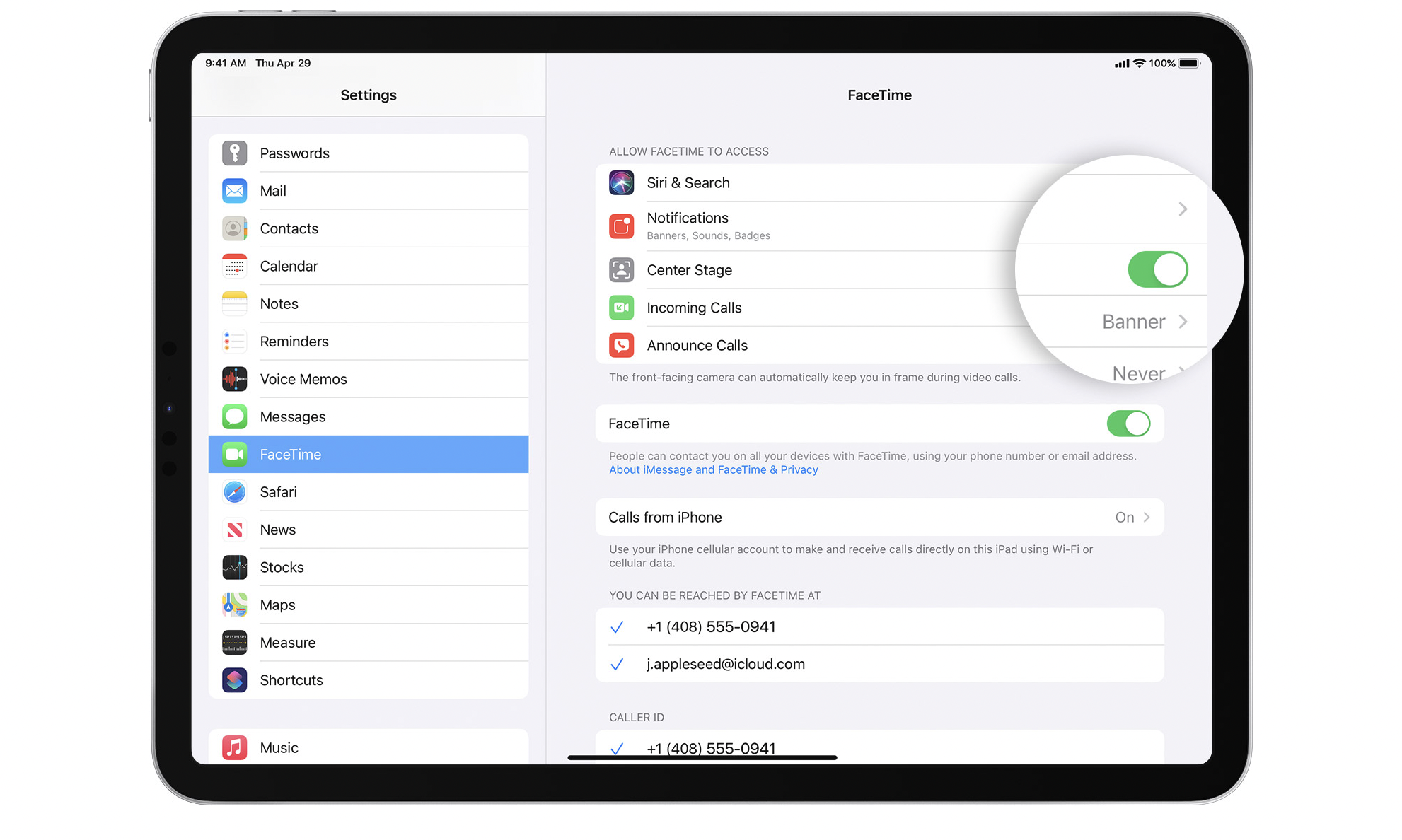 Do note that Centre Stage works only on the new 12.9-inch and 11-inch iPad Pro models.

timesofindia.indiatimes.com