NEW DELHI: Tensions will run high, words will be exchanged and there could be a fair bit of sledging when the five-match Test series between India and England kicks off on August 4.
England travelled to India in January for a four-match Test series. They began on a high, winning the opening Test, but went on to suffer defeats in the remaining three Tests, surrendering the series 1-3.
Now, Joe Root's men are all set to welcome Virat Kohli & Co in a five-match series, starting August 4 at Trent Bridge in Nottingham.
The second Test (Aug 12 – Aug 16) will be played at Lord's, the third (Aug 25 – Aug 29) at Headingley, the fourth (Sep 02 – Sep 06) at Kennington Oval, and the fifth Test (Sep 10 – Sep 14) at Old Trafford.
Ahead of the much-anticipated Test series, TimesofIndia.com caught up with veteran English domestic cricketer Peter Trego to talk about the India-England series, Virat vs Root, the key battles, and much more. Trego, who has played for Somerset, Middlesex, Nottinghamshire and Kent in his career, has over 9000 runs in 223 first-class matches and 4981 runs in 201 List A matches. He also has 395 first-class wickets and 171 List A wickets under his belt.
Excerpts…
Your prediction for the upcoming India vs England series…
When England go to India, the question comes up – can England batsmen cope with the spin? And when India tour England then the question is – can the Indian batsmen cope with the swing and seam from James Anderson and Stuart Broad? So, it's going to be fascinating obviously. If you had a good preparation time in England, they should be sort of acclimatized to the temperature and the conditions, the way the ball moves around a little bit. So, I think it will be close. But my prediction is England will beat India 2-1 in the series.
If you have to choose two key battles in India vs England series, which would they be and why?
One real battle will be James Anderson vs Rohit Sharma, Virat Kohli and Cheteshwar Pujara. I think James will target these three wickets. The way he swings the ball both ways is amazing. That's going to be a real key battle. England bowlers vs Jadeja and Ashwin will be another key battle. Jadeja and Ashwin will also be pretty crucial.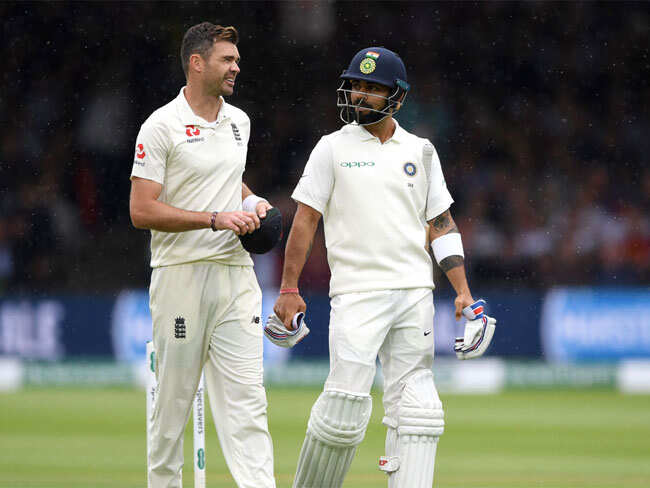 What difference do you see in the captaincy styles of Joe Root and Virat Kohli? Who has a better approach?
I've never been captained by either of them. But obviously, when I've watched them on television, obviously, Virat is probably a little bit more animated. He looks very passionate about what he's doing. I think the main difference is Joe Root doesn't react to someone doing a bad performance. I've seen Virat sort of look very unhappy when a bowler doesn't bowl well or a batsman plays a bad shot. Sometimes, it looks like Virat comes down quite hard on his players. Joe Root looks a little bit more relaxed. But they're both great characters. They're both great players. And it'll be interesting to see who comes out of the series with the most runs.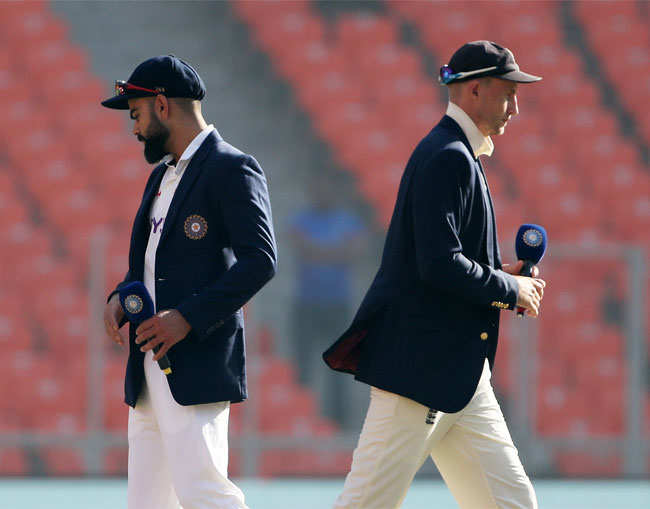 (Getty Images)
England lost to India in India. Would you say Joe Root and his men will be seeing this as a revenge series?
They will be. When you play sport, nobody likes to lose. So, there'll be a reaction definitely. And like I said, when England go to India, India are favorites, and when India come to England, England are favorites. It'll be interesting to see if India are able to turn that around, but it will be tough. It's normally when India come over to England, they struggle a little bit so it will be really interesting to see if they can turn it around.
If you had to pick two Indian players who can win the series for India in England, who would you pick and why?
Rohit Sharma. If he gets hold of James Anderson, he could be a match-winner. And it goes without saying Virat Kohli is going to be absolutely crucial. If Virat Kohli turns up and he plays well, it's going to be a very very close series, and my 2-1 England win prediction could be under threat.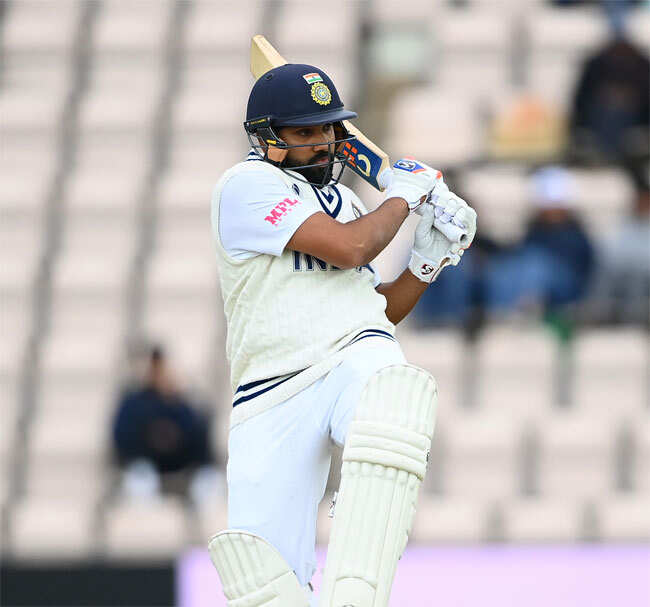 (Getty Images)
Which former England captain reminds you of Virat and why?
The one that comes to mind now, he had a very famous sort of bust up on the field, would probably be Mike Gatting. Mike Gatting shouting at the umpires and he was very passionate and very expressive. The way the emotions fly, both Mike Gatting and Virat Kohli are the same. They both are very, very, very passionate people.
You had an impressive career record but yet did not get the chance to represent England….
I'm sure there are many people in different countries who don't get the opportunity to play internationally. Obviously, I was one of the ones that sadly, didn't, I think there was a period, probably 10 years ago, where I probably deserved a chance, but obviously, that didn't happen. Yes, it's very sad. It's a shame, but I absolutely love playing cricket. In that period, I played all over the world and played in different competitions. So, when I look back on my career that's spanned 23 years, I am very happy about it and that makes me smile.
For the show 'Beyond the Boundary', you travelled to different countries. Tell us about that experience…
It was amazing. It was shot over two months. I spent a lot of time away from home going from country to country. It was an unbelievable experience. We started in Singapore, it was incredibly hot and humid. But everywhere I went the passion for cricket was unbelievable. The most powerful experience for me was actually in Rwanda. Whenever you got a cricket bat and a ball, everyone just had a great time and had a lot of fun. So, filming it was brilliant, and I got to experience some really cool things and meet some really nice people.

timesofindia.indiatimes.com