Do you know Jianyu Que? Probably not. He's a juggler, but not any juggler. Jianyu juggles Rubik's cubes. But that's not surprising either. The extraordinary bit is he solves the cubes while juggling. He has solved three to create a Guinness World Record.
But let's come to the point, i.e., putting what Jianyu does while juggling in the cricketing context.
India's tour of Australia, the Test series in particular, was nothing less. It was a juggling act. Getting bowled out for 36 in the first Test was when it started. Virat Kohli's paternal leave after that made it more complex.
Kohli's departure meant India had to chop and change while on the go — similar to what Jianyu does. He solves the problem in the middle of juggling — his fingers twisting and turning to rotate pieces of the cubes before throwing them back up in the air.
The first change India needed was to appoint a stand-in skipper. It was pre-decided, though. Kohli's deputy Ajinkya Rahane was handed over the reins. But imagine the time and circumstances of this change of guard.
He JUGGLED and SOLVED 3 Rubik's cubes! – Guinness World Records
The team had lost a Test inside three days. The regular skipper had to return home. The batting unit had buried its head in the pillow. The list of injuries was turning the dressing room into an emergency room. Rohit Sharma wasn't available until the third Test. In the middle of this, India had to win the next match and come back.
"Kucch kuchh samay aisa aata hai jab jaise aap chaahein waise nahi hota hai. Par usi samay bahut zaroori hai apne aap ko back karna (at times things don't happen as you want, but it's important to back yourself in those times)."
It was 2018 when Rahane spoke those words at the inaugural Ekamra Sports Literature Festival in Bhubaneswar. A little over two years from that day, in the most trying of circumstances, Rahane practised what he preached.
Toast of the nation today, but 2 yrs ago went through a rough patch that saw him being dropped in SA. Got an opport… https://t.co/hFNpi2TLfF

— Nikhil Naz (@NikhilNaz) 1609330220000
India won the second Test in Melbourne, drew the third in Sydney and on Sunday created history in Brisbane.
After the maverick Rishabh Pant hit those winning runs at the Gabba, the pavilion erupted. When the entire squad had stormed the playing field, Rahane appeared from the shades. In a moment that reminded us of MS Dhoni, Rahane's quiet demeanour shouted a thousand emotions, but he revealed none.
In Dhoni-like fashion, he put his players ahead of him, right from the day he would have sat down with Ravi Shastri before the second Test and must have said: "Let's do it, coach." He led from the front with a century at the MCG.
Goosebumps !https://t.co/qWfseo0K8Z

— Virender Sehwag (@virendersehwag) 1611073861000
When Rahane was invited to lift the Border-Gavaskar trophy, he didn't celebrate with a lion's roar. Like a true leader, he looked over his shoulder, asking the younger members of his pride to come and take over.
That moment again reminded us of Dhoni, how nonchalantly he just swiveled the bat in his hand after hitting the six that won India the 2011 World Cup. A thousand emotions, but not even a single revealed.
When we listen further to what Rahane had to say at that sports literature festival in 2018, it almost seems prophetic — like he knew that a time would come when he would need to put all those words into action.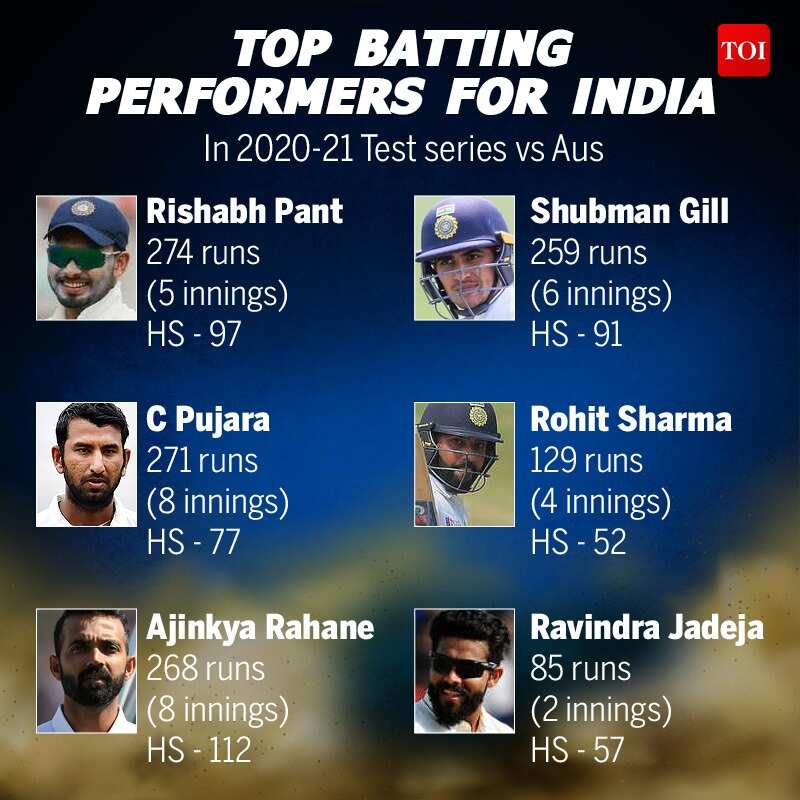 "Jab accha nahin hota hai, appke baare mein kharab hota hai, to log sympathy dene aate hain. Sympathy se aapke mind mein negative thoughts aate hain (people come and sympathise with you when things are going wrong and it leads to negativity)."
"Fir mind aapke saath game khelta hai ke mere saath hi aisa kyon ho raha hai. So it's important ke jo sympathy dene aa rahe hain aap unko door rakhiye aur sirf khud ke saath rahein (mind starts playing games with you, making you think why it's happening with you only. At that time, it's important to keep sympathisers away and live with yourself)."
The arena buzzed with a thunderous applause for Rahane.
It's almost like Rahane was speaking at the pre-match press conference of the 2021 Boxing Day Test. After the historic low of 36 not out, the team had the world after it, with either knives in hands or offering a handkerchief to wipe the tears.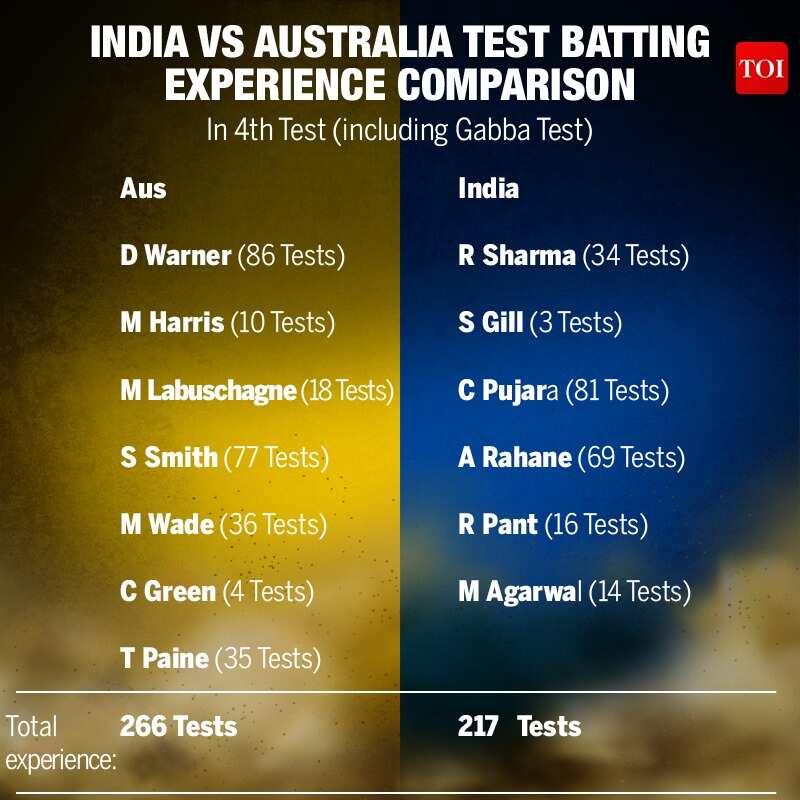 But the fabric of this time isn't cut out to welcome sympathisers, and it finds similarities in Jianyu's juggling act.
Unfazed and focussed, Rahane & Co had their eyes firmly on the task at hand. Amid the complexities of 'juggling' between players to at times struggling to put a fit XI together, the team never looked at the mountain in front of it.
Instead, Team India focused on each step it took, together, until the summit.
A maiden win at the Gabba, where the hosts hadn't lost a Test since 1988, breached the Aussie fortress. The series was pouched 2-1. The Border-Gavaskar trophy will remain with India, not by drawing the series but by grabbing it by the scruff of its neck.
And when the entire Indian squad stormed the playing field to jump up and down in celebration, the Dhoni-like Ajinkya Rahane took a backseat. Thousand emotions, none revealed.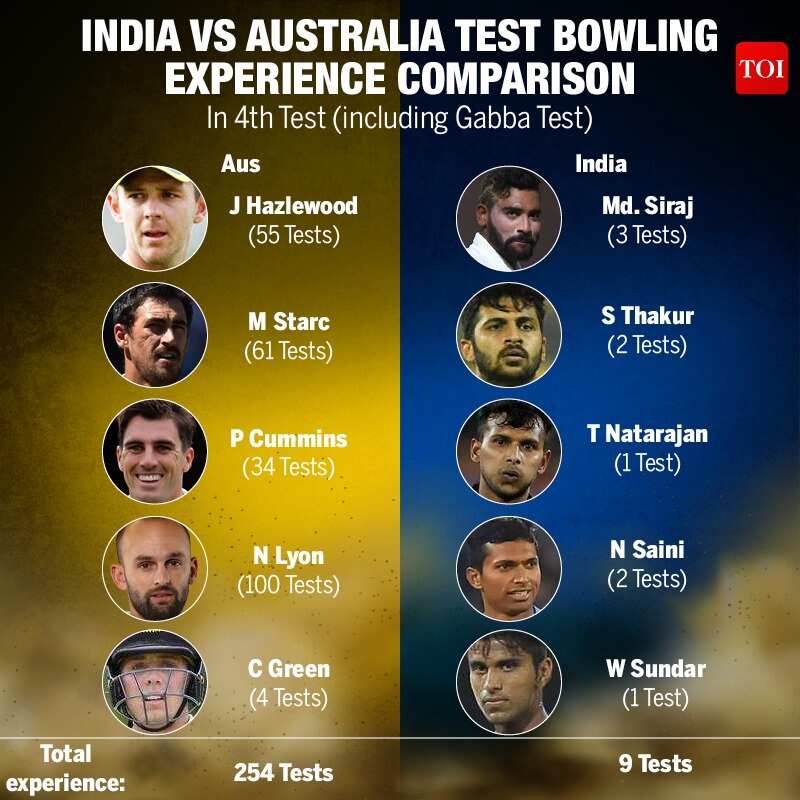 timesofindia.indiatimes.com